Save This Lebanese Mince Recipe for the Perfect Pairing!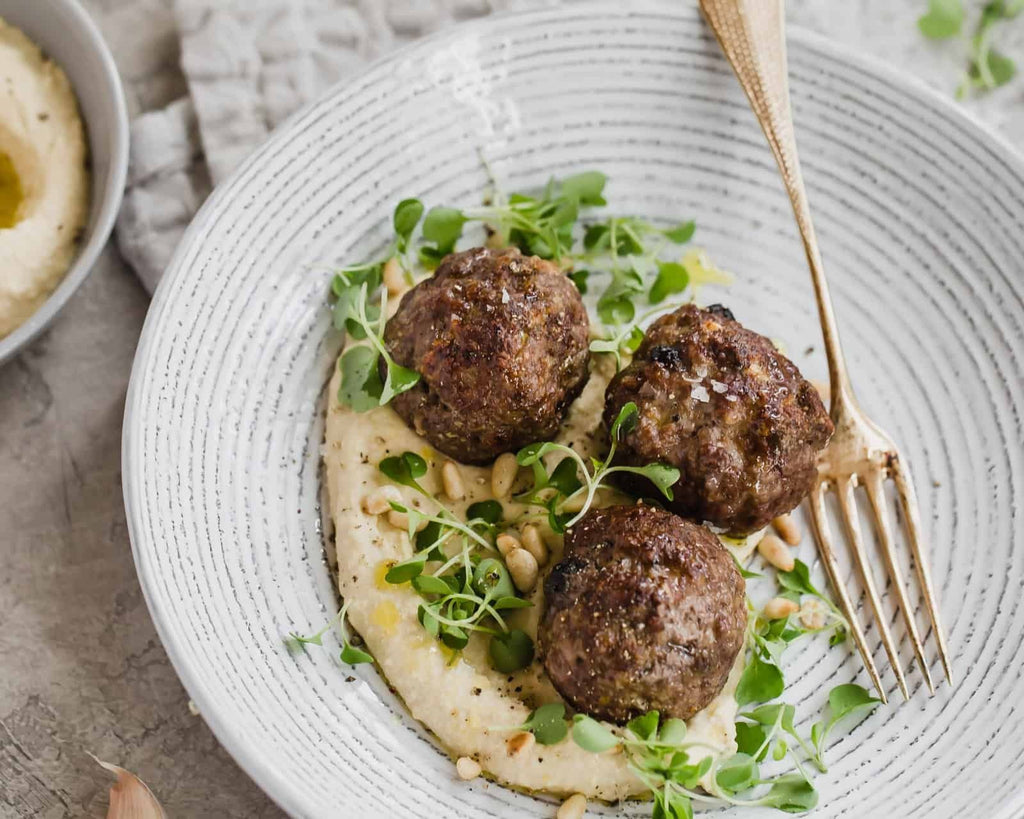 Looking for the perfect food and wine pairing for you and your special someone? Here's one you can make at home! We've asked Elmarie Berry, chef and best-selling author to put together a delicious recipe that complements our award-winning Silcrete Cinsault.


Here's a super simple but yummy Lebanese Lamb Mince on Flatbread and Hummus recipe. Bookmark this page and impress the socks out of your loved ones. 


Lebanese Lamb Mince on Flatbread and Hummus


Serves 2


Ingredients


1 packet instant dry yeast
1-2 green chilies - finely chopped
2 cloves of garlic - crushed
1 cube beef stock - crushed into a powder
A pinch of sea or kosher salt
Fresh Coriander and hummus to serve 


Method


1.Lamb Mince
Place a frying pan on a medium to high heat and toast the pine nuts and set them aside.

Add oil to the pan and fry the onions with the green chili on a medium heat until soft.

Reduce the heat to medium and add the garlic and cook for 1 more minute.

Increase the heat, add the lamb mince, and cook until brown.

Reduce the heat to medium and add the ground allspice, cinnamon, coriander, cumin, crushed beef stock cube and molasses or honey and continue to cook for a further few minutes to allow the seasoning to infuse.

When the lamb mince is cooked taste and adjust the seasoning if needed. Add a little salt to taste if required.
2.Flatbread


Mix the flour, yeast, sugar, and salt in a mixer add the lukewarm water and olive oil and mix for 5 minutes until a nice smooth dough is formed. Shape into a ball and then place in an oiled bowl, cover with a plastic bag, and leave to rise in a warm place until doubled in size (about 30 minutes). 

Pre- heat the oven to 200C. 

Turn out the dough onto a floured surface, then divide into two balls. Roll out each ball into an oval shape. Place the flatbread on a large baking tray lined with non-stick baking paper. Spoon the lamb mince over and bake for 8 – 10 minutes until golden brown. Drizzle with hummus and fresh coriander. 
Enjoy it with Stellenzicht Silcrete Cinsault!