Competition Time: The Christmas Sleigh-cation with Oude Werf Hotel!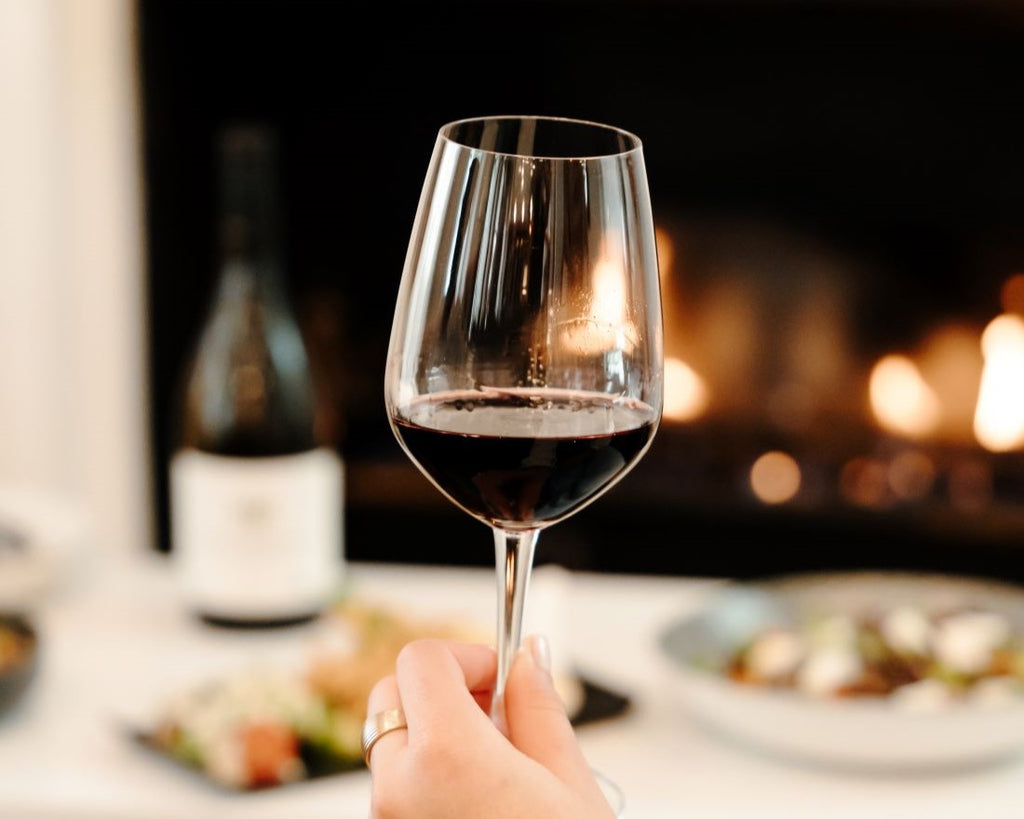 Celebrate the festive season with Stellenzicht. This Christmas, you could

WIN A 2 NIGHT STAY AT OUDE WERF HOTEL!



📍Church Street, Stellenbosch



As the oldest running hotel in South Africa, with a history spanning three centuries, Oude Werf offers a unique blend of modern luxury and vintage charm, providing guests with an unforgettable experience.


Their rooms boast chic antique style and modern amenities, creating a warm and intimate atmosphere that is designed with your comfort in mind. Located in the heart of Stellenbosch on Church Street, they are the perfect starting point for exploring the town's world-class restaurants, trendy cafe's, boutique shops and famous vineyards.


Exceptional service is at the core of everything they do. Their friendly and knowledgeable staff are dedicated to ensuring that your stay is nothing short of perfect. From arranging tours to making restaurant reservations, they are there to provide you with an exceptional experience.


You can stand a chance to win a 2-night stay for two with Stellenzicht and Oude Werf Hotel!

Here's how:



Christmas is nearing, and to celebrate, we want to share in the festive spirit by giving you the chance to win the ultimate Sleigh-cation in the heart of the Cape Winelands.

Purchase a case or more of any Varietal wine online or at the Stellenzicht Wine Pod between 08h00 16th November 2023 and 23h59 31st December 2023 to automatically get entered into the draw. The Varietal Range consists of:




*Prize includes a 2-night stay at Oude Werf Hotel for two people including breakfast. Prize does not include beverages, room service or any other expense during the stay. Airfare or any other travel costs are not included  for the winner residing anywhere in South Africa. Competition only open to South Africans over the age of 18. T's & C's continued below...





T'S & C'S
These official rules apply to the Stellenzicht "Sleigh-cation" Christmas Competition (Company). By entering, you are deemed to have read, accepted, and agreed to be bound by these official rules and the decisions of Company, which shall be final and binding on all matters relating to this content.
GIVEAWAY PERIOD

This Giveaway is valid from 8h00 on Friday, 17 November 2023, until 23h59 on 31 December 2023. 
ELIGIBILITY
This Giveaway is open to everyone in South Africa, aged 18 years and older, excluding all Company's employees, their advertising agencies, sales agents, and their immediate families. Companies and/or other organisations are not eligible to participate in the Giveaway. Employees, contractors, directors, and officers of Company and its affiliates, subsidiaries, distributors, sales representatives, retailers, and advertising, promotion, and judging agencies and all other service agencies and providers involved with the Giveaway, and members of the immediate family (spouse, parent, child, siblings and their respective spouses, regardless of where they reside) and households of each, whether or not related, are not eligible to participate or win. Void where prohibited by law.
Should you have won a prize from this brand or any other brand in the Company's stable in the last six (6) months, you will not be selected as a winner in this Giveaway.
PARTICIPATION

Alias accounts will not be accepted, and nor will entries on behalf of another person. All entrants need to enter via a legitimate social media profile and on behalf of themselves.
The use of automated and/or manual techniques, devices, and mechanisms, including, but not limited to, software, code, or any other systems that circumvent and/or abate the proper conduct and purpose of this Giveaway, whether intentional or otherwise, is prohibited. Reasonable establishment on the use of multiple accounts, aliases, or other identification to submit multiple comments suffices to raise the ineligibility of participants to win a Prize.
Participants may NOT upload any comments, content, images, emoticons, and/or any other media containing material that is of an illegal, defamatory, threatening, obscene, harmful to minors, promoting racism, hatred, discrimination of any kind, and/or is against any applicable standards or guidelines of Company. Such comments will be disqualified and entrants banned from the Giveaway.
The Company will not take responsibility for entries lost, damaged, or delayed as a result of any network, or computer hardware, or software failure of any kind.
PRIZES

One (1) winner will be randomly chosen to receive a two (2) night's stay for two (2) persons at Oude Werf Hotel. Breakfast is included. All other food, beverages and other expenses are for the winner's own account. Airfare or any other travel costs are not included  for the winner residing anywhere in South Africa. Prize is non-transferable and no cash alternative will be offered in any event arising out of any circumstances whatsoever.
WINNER SELECTION, NOTIFICATION, AND REDEMPTION OF PRIZES

The winner/s will be contacted via email.
Following 2 unsuccessful attempts to make contact with a drawn winner, the prize may be awarded to another winner.
Upon being selected, all winners will be required to provide a valid address as well as their cell phone number. Failure to do so will result in disqualification, and Company will not be held liable for any winner that provides incomplete or incorrect details.
The judges' decision on all matters arising out of the Giveaway will be final and binding, and no correspondence will be entered into.
All winner(s) agree to have their names posted on the Stellenzicht social media page(s) and digital platforms without compensation.
INTERNET
Company is not responsible for computer system, phone line, hardware, software, cable, satellite, Internet Service Provider (ISP) or programme malfunctions, or other errors, failures, or delays in computer transmissions or network connections. Company is not responsible for any errors whether human, mechanical, electronic, computer, network, typographical, printing, or otherwise relating to, or in connection with, the Giveaway, including, without limitation, errors or difficulties which may occur in connection with the administration of the Giveaway, the announcement of the prizes, or in any Giveaway-related materials. Company reserves the right, at its sole discretion, to disqualify any individual who tampers with the Giveaway process and void his or her participation.
RIGHT TO CANCEL, TERMINATE, MODIFY OR SUSPEND
Subject to applicable laws, Company may, at its sole discretion cancel, terminate, modify, suspend, or re-run the Giveaway and withhold the prize(s), including without limitation, if there are insufficient eligible participants or for any reason, or any aspect of this Giveaway is not capable of running as planned, including by reason of computer virus, communications network failure, bugs, tampering, unauthorised intervention, fraud, technical failure or any other cause beyond the control of Company, except as provided for in the Consumer Protection Act No. 68 of 2008.
In the event the Giveaway is cancelled or terminated, Company reserves the right to conduct a random draw from among all eligible participants. In the event of such an occurrence, Company may post a notice on their social media page(s). Company shall have the right to, at its sole discretion, and without notice (i) modify these Official Rules and/or (ii) extend the Submission Period at its sole discretion.
PRIVACY
Company adheres to the legal parameters regarding legal privacy in South Africa. By participating, you agree to the collection and use of your personal information for the purposes of administering this Giveaway and awarding the prize(s).
RELEASE
By participating, and to the extent permitted by applicable laws, you agree: (a) to release Company and any third-party retained by or on behalf of Company for the purposes of executing and administering the Giveaway and each of their respective parents, affiliates, subsidiaries, retailers, distributors, sales representatives, distributors, advertising, promotion and judging agencies and all other service agencies and providers involved with this Giveaway and each of their officers, directors, employees and agents (collectively, "Released Parties") from any and all liability, loss or damage incurred with respect to their participation in the Giveaway and the awarding, receipt, possession, and/or use or misuse of any prize; and (b) that under no circumstances will you be permitted to obtain awards for, and hereby waive all rights to claim, any punitive, incidental, consequential or other damages, including, but not limited to, attorneys' fees or other court costs, other than for actual out-of-pocket expenses. Any waiver of any obligation hereunder by Company does not constitute a general waiver of any obligation to participants. By participating in the Giveaway, you agree that your participation is gratuitous and made without restriction and will not place Company under any obligation.
GOVERNING LAW
This Giveaway is governed by, subject to and is to be interpreted, construed and enforced in accordance with the federal, provincial, state, territorial and local laws of South Africa.
GENERAL TERMS
This offer is exclusive to Stellenzicht. For further information, please contact us at 021 880 1103 or send us an email at info@stellenzicht.com. Alternatively, you can reach us via our website (www.stellenzicht.com) or on our social channels.