Enjoy Stellenzicht at Wine Town 2023!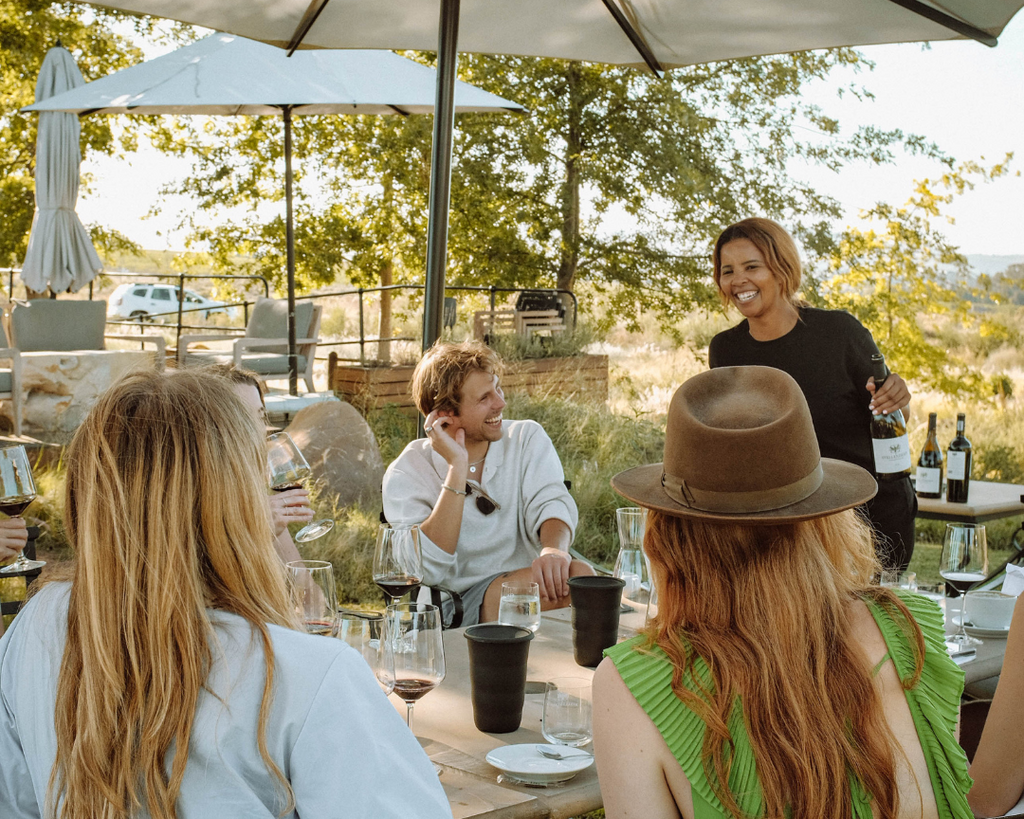 ABOUT WINE TOWN


Stellenbosch, South Africa's second oldest town, is a vibrant destination for wine, food, art, and culture. The scenic Stellenbosch Wine Route is the oldest in the country and one of the most popular tourist destinations.



From August 1 to 6, 2023, Stellenbosch will host Wine Town Stellenbosch, an annual celebration of wine. One of the main attractions of the festival will be the Stellenbosch Wine Festival, a two-day showcase of local wines at the Stellenbosch Town Hall. The festival will be held on Friday and Saturday, August 4 and 5, and is ideal for visitors who want to experience the local wine scene.



Over 200 wines will be available for tasting, along with food prepared by renowned chefs Bertus Basson and Adele Grewar. There will also be curated tastings of special varieties and vintages.



A variety of wineries will participate in the festival, including well-known names such as Spier, Alto, Neethlingshof, Middelvlei, Morgenster, Lanzerac, Villiera, Remhoogte, Peter Falke wines, Hartenberg, Cavalli, Kaapzicht, Zevenwacht, Aslina, Le Chant, and of course, Stellenzicht.



We hope to see you there!



WIN DURING WINE TOWN


Brace yourself for an amazing time in the picturesque Blaauwklippen Valley this Wine Town 2023.
We are excited to announce a special opportunity for you to indulge in the finest wines of Stellenbosch. The wineries located along Upper Blaauwklippen Road have joined forces to offer you an unforgettable experience. 


Stand a chance to WIN a mixed case featuring one bottle from each of the esteemed wineries.


How to enter
During the week of Stellenbosch Wine Town (1 – 6 August 2023), visit any two wineries on Upper Blaauwklippen Road for a tasting.

Collect a loyalty card from the first winery you visit. 

Have your loyalty card stamped after each tasting (only two stamps are needed to enter the competition) 

Hand in the loyalty card at the last winery you visited.

Follow all the wineries on Instagram:

@waterford_estate

@Stellenzicht 

@kleinood_farm

@keermontvineyards

@dornier_wines

@detraffordwines
What's included in the mixed case?
Waterford Estate Cabernet Sauvignon 2018 

Stellenzicht Silcrete Cinsault 2020 

Dornier Moordenaarskloof Tinta Barocca 2020 

Kleinood Tamboerskloof Syrah 2016 

Keermont Terrasse 2021 

De Trafford Chenin Blanc 2021 
To book your unforgettable wine-tasting experience, please contact the respective wineries
Waterford Estate (Monday-Sunday): Visit the website or call 021 880 5300. 

Stellenzicht Wines (Wednesday-Sunday): Visit the website or call 021 880 1103. 

Dornier Wines (Monday-Sunday): Visit the website or call 021 880 0557.

Kleinood Wine Estate (Monday-Saturday): Call 021 880 2527.

Keermont Vineyards (Monday-Thursday, by appointment) & (Friday-Saturday, 10:30-13:30): Visit the website or call 021 880 0397.

De Trafford Wine Estate (Monday-Friday, by appointment) & (Saturday, 10:00-15:00): Visit the website or call 021 880 1611.
T&Cs Apply 


To have a valid entry and increase your chances of winning, it is essential to partake in two or more tastings at the participating wineries. Kindly note that the mixed case prize can be shipped exclusively within South Africa. 



Make sure not to miss out on this extraordinary opportunity to indulge in the finest wines the Blaauwklippen Valley has to offer during Wine Town 2023!