Stellenzicht is a Proud Member of the Sustainable Wine Roudtable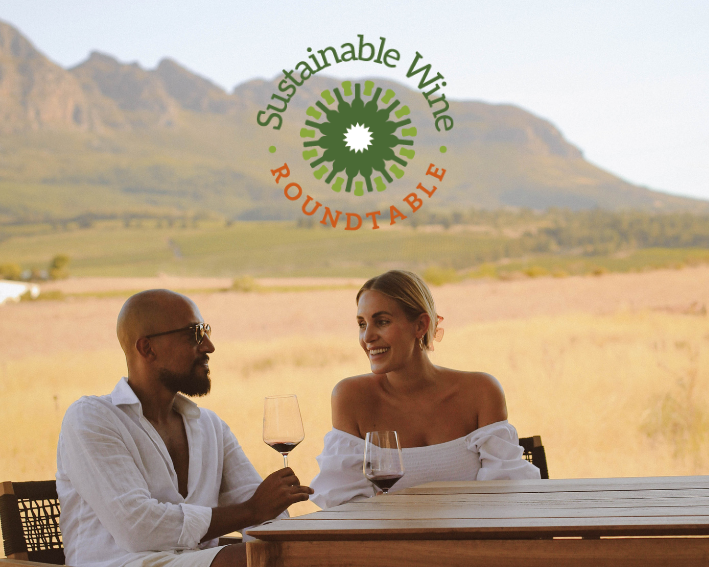 Stellenzicht is delighted to be a new member of the Sustainable Wine Roundtable (SWR), the only global collaborative platform to advance sustainability across the wine industry from production to retail. SWR is an independent, non-profit, multi stakeholder roundtable and its 90+ members are advancing their sustainability impact through best practice sharing and collaborative initiatives so that collectively we can be sustainability leaders.



The Roundtable was founded in 2010 with the goal of developing and implementing best practices for sustainable winemaking and viticulture. The Roundtable's work is guided by the following principles:



To protect the environment and conserve natural resources.

To promote social and economic justice for all stakeholders in the wine industry.

To produce high-quality wines that reflect the unique character of each vineyard.

To educate consumers about sustainable winemaking and viticulture.


The Roundtable's members work together to develop and implement sustainable practices, share information and resources, and promote sustainable winemaking and viticulture to consumers. The Roundtable also advocates for policies that support sustainable winemaking and viticulture.



The Sustainable Wine Roundtable is a leader in the movement for sustainable winemaking and viticulture. The Roundtable's work is helping to protect the environment, promote social and economic justice, and produce high-quality wines.



That is why Stellenzicht has joined the SWR; our belief in sustainability connects on an integral level with this cause. 



Stellenzicht Wines, located on the slopes of the Helderberg mountain just outside of Stellenbosch, is fully committed to sustainability in all aspects of its operations. The property was acquired by new private owners in 2017, and from the start, the young and dynamic team led by winemaker L'Ré Hughes and viticulturist Nico Nortje sought to protect the property's natural resources through regenerative farming practices. With a focus on Cabernet Sauvignon, Shiraz, Cinsault, and Chardonnay, the team embarked on an ambitious replanting strategy. For the past five years, Stellenzicht has been replanting vineyards and restoring natural ecological corridors as part of its efforts to maintain the natural balance of the property.



Our eco-friendly wine tasting centre, The Stellenzicht Wine Pod opening its doors in December 2021, which is also an extension of our philosophy of balance and sustainability. The building is 80% recyclable and is perched on stilts without concrete foundations, allowing nature to continue coexisting with the building. Sitting under the trees and surrounded by natural fynbos, this is the perfect afternoon outing.



Our relentless quest for balance and excellence is epitomised by our logo, which features a dragonfly intertwined with the letters SZ. Dragonflies are excellent bioindicators of ecosystem health. The team claims that the logo is a constant reminder of their goal: to create balanced wines from nature in balance. A legacy rooted in sustainability.



To find out more, visit the Sustainable Wine Roundtable website here.