Heritage Month Recipe Series: Caramelised Onion Braaibroodtjies & Thunderstone Red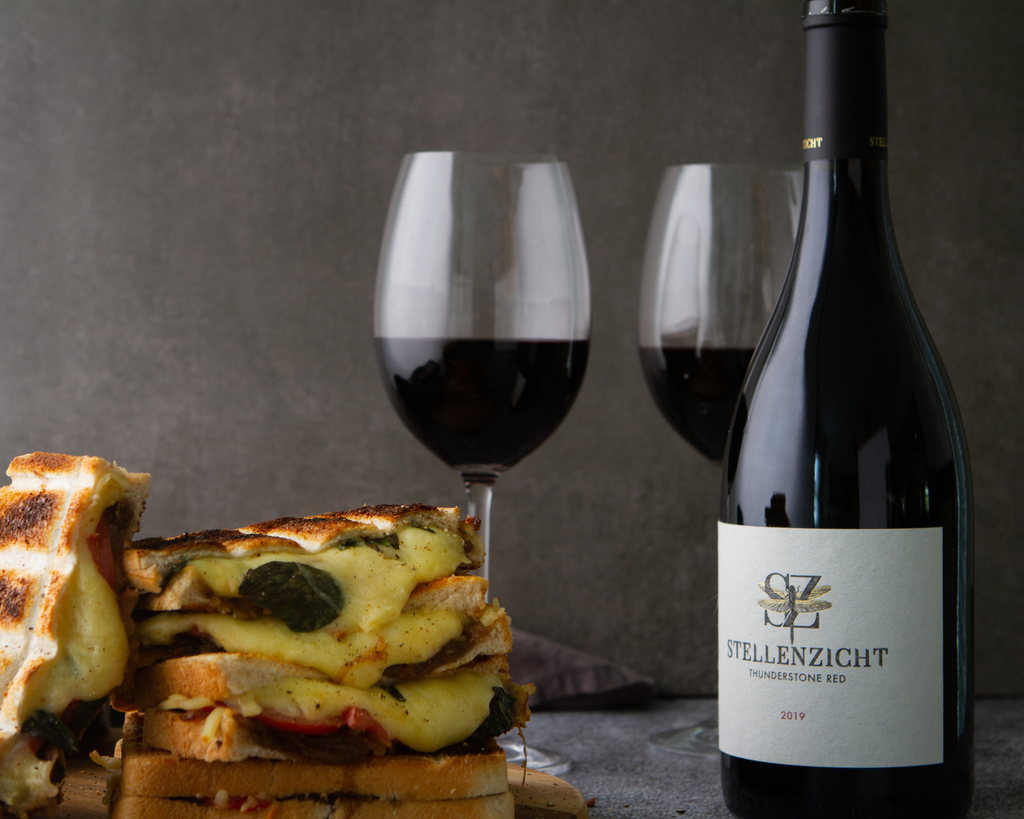 Heritage Month holds importance for all South Africans, and we can agree on is that it should be spent making memories with friends and family, enjoying great food and wine in abundance!
Stellenzicht has put together delicious, traditional pairing recipes - with a gourmet twist - paired to perfection with our Thunderstone Range, in collaboration with renowned chef and author, Elmarie Berry. Make sure to save them and add Stellenzicht wines to your cart so you can recreate these gourmet meals for your loved ones this Heritage Month! 
Up next is a South African staple: Caramelised Onion Braaibroodjies and Thunderstone Red.

Translated in Afrikaans to 'barbecue bread', these South African sandwiches are the perfect accompaniment to a braai. A few basic ingredients combined between two slices of bread creates quite a fantastic sandwich with a blend of smoky, sweet, and savoury flavours. This is why we've created the perfect gourmet version of the braaibroodjie to pair with our award-winning red blend.

The richness of the basil, caramelised and onion and mozzarella flavours compliment the Thunderstone Red blend's complexity yet great balance of the cinsault, cabernet sauvignon and syrah. Pairing these two will make for a truly mouth-watering experience! Save this recipe for Braai Day if you want to impress.



Caramelized onion Braaibroodjies
Serves 4

Ingredients
Caramelized onions

olive oil or butter

8 slices white bread

soft butter (to spread over the slices)

300g mozzarella cheese (grated)

2 tomatoes sliced.

Fresh basil

Salt and pepper

Instructions
Butter all 8 slices of bread on one side and lay four of the slices, buttered side down, onto a large tray.

Evenly distribute the caramelized onions, grated mozzarella, tomatoes, and basil leaves

between the four laid-out slices of bread and then close

with the remaining eight slices, buttered side facing outwards and upwards.

Put the prepared braaibroodjies into a closed hinged grid and braai over

medium-hot coals, turning very regularly, until they're golden brown on the outside and the cheese has melted on the inside.