Stellenzicht Wins Sustainable Boutique Vineyard of the Year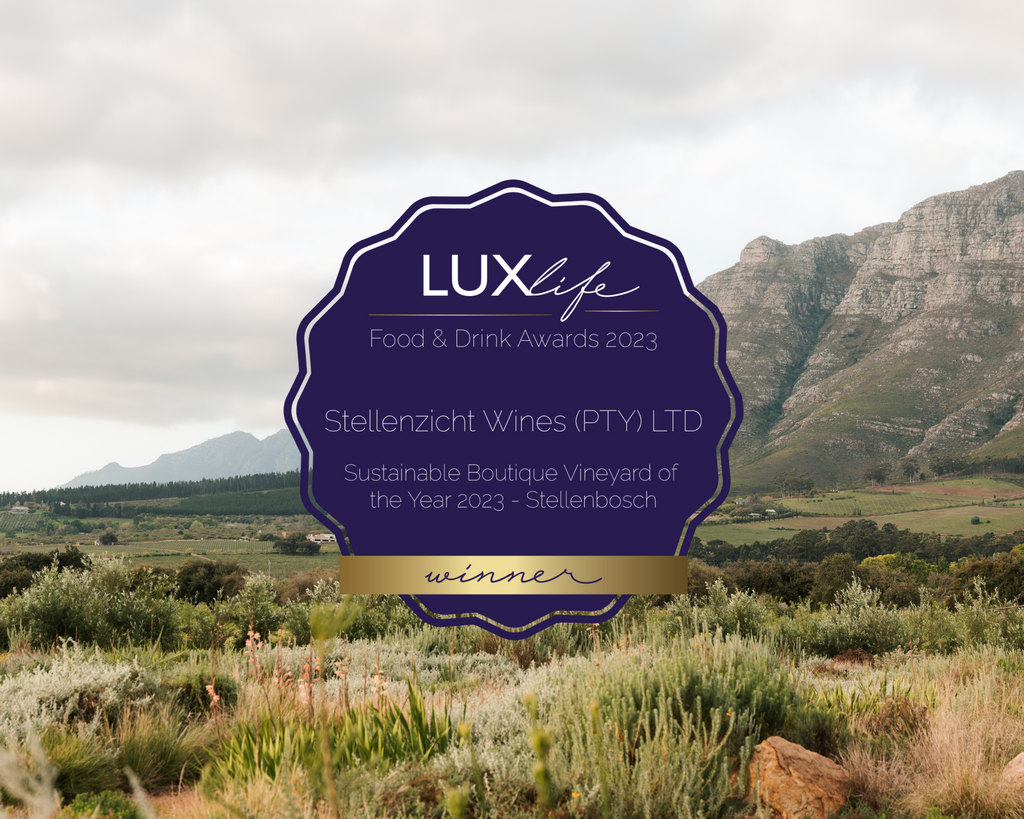 What are the Luxelife Awards?


The Luxlife Awards is an annual event that celebrates excellence in various industries, recognising outstanding achievements and innovations. It is a prestigious event that brings together industry leaders, experts, and enthusiasts to honor the best of the best.
Stellenzicht: Sustainable Boutique Vineyard of the Year
One of the highlights of the Luxlife Awards 2023 was the recognition of Stellenzicht as the Sustainable Boutique Vineyard of the Year. This award is a testament to Stellenzicht's commitment to sustainability and their dedication to producing exceptional wines.
Why Stellenzicht?
Stellenzicht stands out among other vineyards for its sustainable practices and dedication to preserving the environment. They have implemented various initiatives to reduce their carbon footprint, conserve water, and promote biodiversity.
By using organic farming methods and minimising intervention in the winemaking process, Stellenzicht ensures that their vineyards remain healthy and vibrant. 
The Importance of Sustainable Vineyards
Sustainable vineyards, like Stellenzicht, play a crucial role in the wine industry and beyond. They not only produce high-quality wines but also contribute to the preservation of the environment and the well-being of local communities.
By adopting sustainable practices, vineyards can minimize their impact on the ecosystem, protect biodiversity, and conserve natural resources. They also contribute to the overall health and quality of the wines they produce, as sustainable farming methods often result in better-tasting grapes.
The Stellenzicht Eco Wine Pod
Our Wine Pod is our unique tasting room on our estate. It was designed to bring nature into the structure. Because of this, when you are enjoying a glass of elegant Stellenzicht wine and a delicious pizza, you will feel as if you are miles away from the city (although you are only 5km away from town).
Sustainability, treading lightly and the pursuit of balance is the key to the Stellenzicht wine philosophy: farming regeneratively, working with the terroir, and welcoming the dragonflies back onto their piece of mountainside paradise outside Stellenbosch. The ecofriendly Wine Pod sits equally lightly on the land. Without needing a concrete slab, it can easily be moved, and fits seamlessly into the natural landscape.

With breathtaking views of the Stellenbosch and Helderberg mountains on either side of the pod, it truly is a place where you can come to relax and unwind from the business of life while enjoying good wine, tasty food and great company.