Stellenzicht gets Top 10 at Winemag.co.za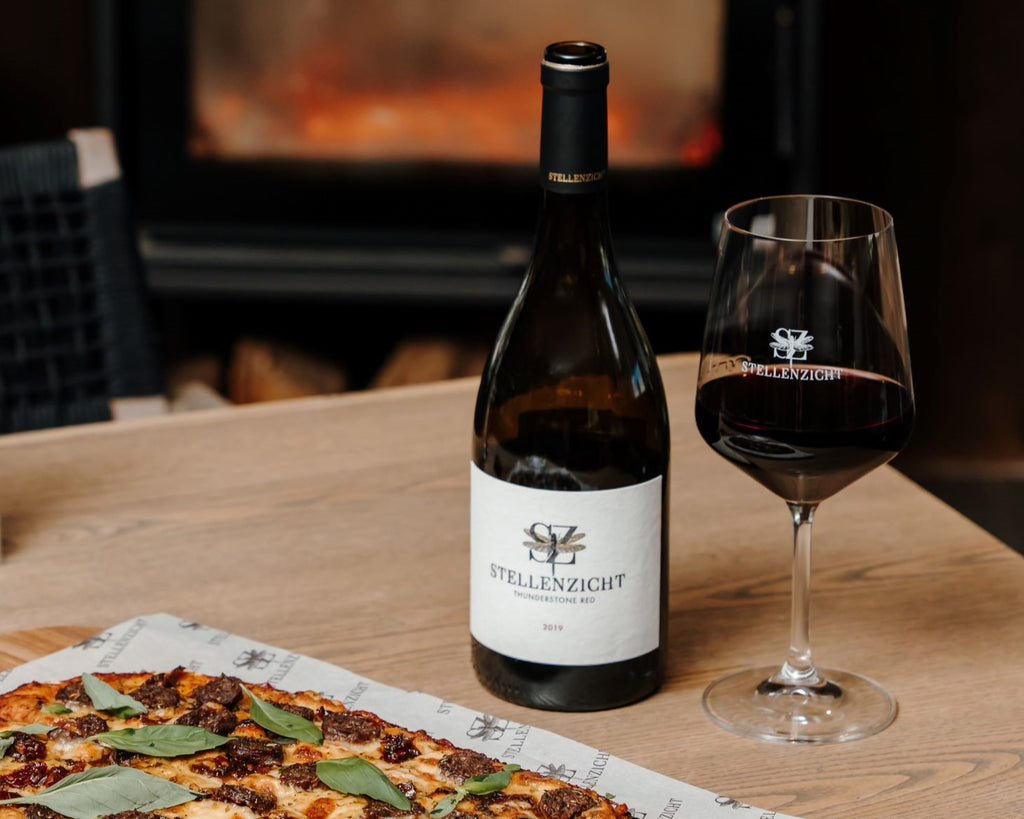 We are thrilled to announce that Stellenzicht's Thunderstone Red 2019 has been awarded top medal status in the @winemag.co.za Prescient Signature Red Blend Report 2023! 


This esteemed report revealed a total of 21 wines that achieved a score of 90 points and higher, and we are honoured that the Thunderstone Red 2019 was among the
Top 10
wines to receive this special recognition. The three-person panel of seasoned wine experts provided detailed tasting notes for each of the wines and praised them for their complexity and balance. All wines that scored 90 points or higher were commended for their excellence. The three-person panel included seasoned wine experts, who provided detailed tasting notes for each of the wines. The panel praised the wines for their complexity and balance. There was something for everyone in the report, with a wide range of styles, varieties, and price points represented.



TASTING NOTES
VINIFICATION
The grapes are hand harvested in the morning. Approximately 30% of the Shiraz grapes are either whole bunch fermented or co-fermented with some added whole bunches. The Cabernet Sauvignon and Cinsault remain whole berry ferments. During the 7- 10 days of fermentation the wines are pumped over up to three times a day. Some of the grapes receive extended skin contact after fermentation before it is pressed and racked to barrel. The wine is matured in French oak barrels for up to 18 months, before blending and bottling.



THE STORY 
This red blend pays homage to ancient tales of "Dondersteentjies" - as the Dutch Settlers aptly named them - or thunderstones stones, that were used in the stone age by humans but only discovered more recently, especially in the area where the Stellenzicht farm lies on the slopes of the Stellenbosch and Helderberg mountains. This is why we named this magical blend of Cinsault, Shiraz and Cabernet Sauvignon the Thunderstone Red; it celebrates the traditional Helderberg blend with its fruity character and light tannic structure. We invite you to share this unique tale of history and finesse with your friends and enjoy a glass of our red blend. Shop online this award-winning blend today!