The Interesting Story of Wine Amphora Pots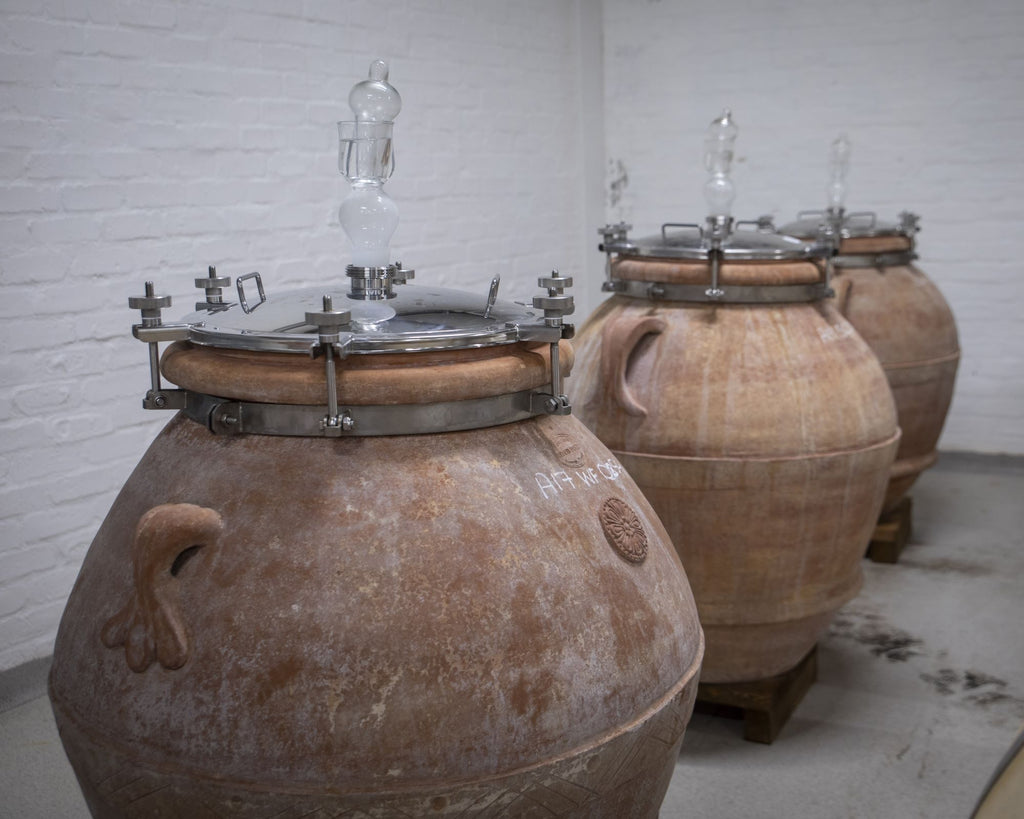 Amphora is an ancient vessel form used as a storage jar and one of the principal vessel shapes in Greek pottery, a two-handled pot with a neck narrower than the body. Amphorae were used as storage and transport vessels for olives, cereal, oil, and wine (the wine amphora was a standard Attic measure of about 39 litres). Wide-mouthed, painted amphorae were also used as decanters and were given as prizes.



When used in winemaking, the amphora pot is used to highlight a farm's terroir by using them as storage vessels in the process of vinification, ageing and fermentation, preferring natural yeast and natural processes.

Names of Amphora Wine Vessels in Different Regions


In Spain, the ceramic wine cup is called "tinaja" and it has a very peculiar egg shape. In Georgia, the term "qvevri" is used and the forms of it may vary according to where you go in the country. The same type of vessel is known as "talha" in Portugal and "karas" in Armenia, but specifically amphorae are called vessels in Italy.


Stellenzicht wine farm, situated on the foothills of the Helderberg mountain just outside of Stellenbosch, a town world-renowned for its wine uses the ancient art of wine making in amphora pots. All the senses come to life with the finely curated, amphora-fermented Acheulean Chardonnay. The nose is driven by fresh stone fruit and citrus. The zesty minerality and acidity is imparted by amphora clay vessels. A delicate oak embraces playful aromatics.


Here's How we Use Amphora Pots to Create Magic


The grapes are hand harvested in the morning. Whole bunches are pressed while the cold juice goes to the tank to settle. After 24h of settling, the juice is racked to Amphora pots and 500L barrels for fermentation. After fermentation is complete, the barrels/vessels are topped and all wine is left on the lees for up to 12 months. The tanks and barrels are racked off the lees just before bottling to make up the final blend.