Stellenzicht in the Pursuit of Balance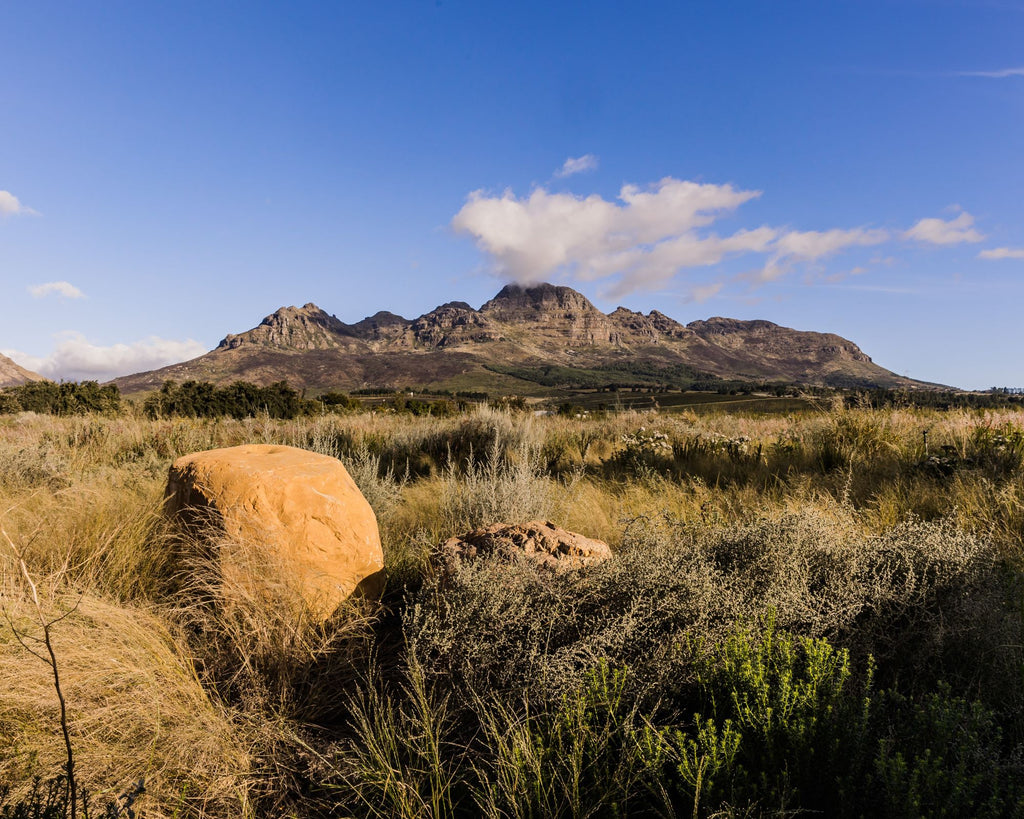 Stellenzicht Wines is pursuing excellence through sustainability and regenerative farming.


Stellenzicht Wines nestled on the slopes of the Helderberg mountain, just outside of Stellenbosch is fully committed to sustainability in everything they do. The property came under new, private ownership in 2017. From the onset the young and dynamic team lead by winemaker, L'Ré Hughes, and viticulturist, Nico Nortje, wanted to protect the natural resources on the property through regenerative farming practices. With a focus on Cabernet Sauvignon, Shiraz, Cinsault and Chardonnay, the team set out on an aggressive replanting strategy. For the past five years Stellenzicht has been replanting vineyards and re-establishing natural eco corridors as part of their efforts to keep nature in balance on the property.



Winemaker, LRé Hughes


As the soils were being prepared to be replanted, the team picked up some strange looking rocks that turned out to be Acheulean hand-axes. Acheulean is a period within the Stone age where humans not only used sharp objects but started crafting their own tools. This discovery of the hand-axes was made even more significant with a title deed relating to the property dating back to the 1800's where it stated that the property was "…not good for crop, only cattle. Too many rocks." It was the moment the team realized that the soil and terroir they were standing on with these rocks is the true history and heritage of the property. 



Acheulean Hand-Axes


Stellenzicht opened their new brand home, an eco Wine Pod, in December 2021. This Eco-pod is an extension of the brand's philosophy towards balance and sustainability. The building is 80% recyclable and is perched on crow's feet with no concrete foundations allowing nature to continue co-existing alongside the building. The Wine pod offers wine tastings, wine sales and for the peckish a selection of wood-fired pizzas or cheese and charcuterie platters. Sitting under the trees and surrounded by natural fynbos, this is your perfect summer outing.
The Wine Pod


Stellenzicht's continuous effort and drive toward balance and excellence is embodied in the brand's logo consisting of a dragonfly intertwined with the SZ of Stellenzicht. Dragonflies are a great bioindicator of health in an ecosystem. The team notes that the logo is their constant reminder of where they are heading. Creating balanced wines from nature in balance. A consistent pursuit of balance.


To buy Stellenzicht's award-winning wines, click here, and to make a booking at the Wine Pod, click here.