3 Delicious Shiraz & Venison Pairing Recipe Ideas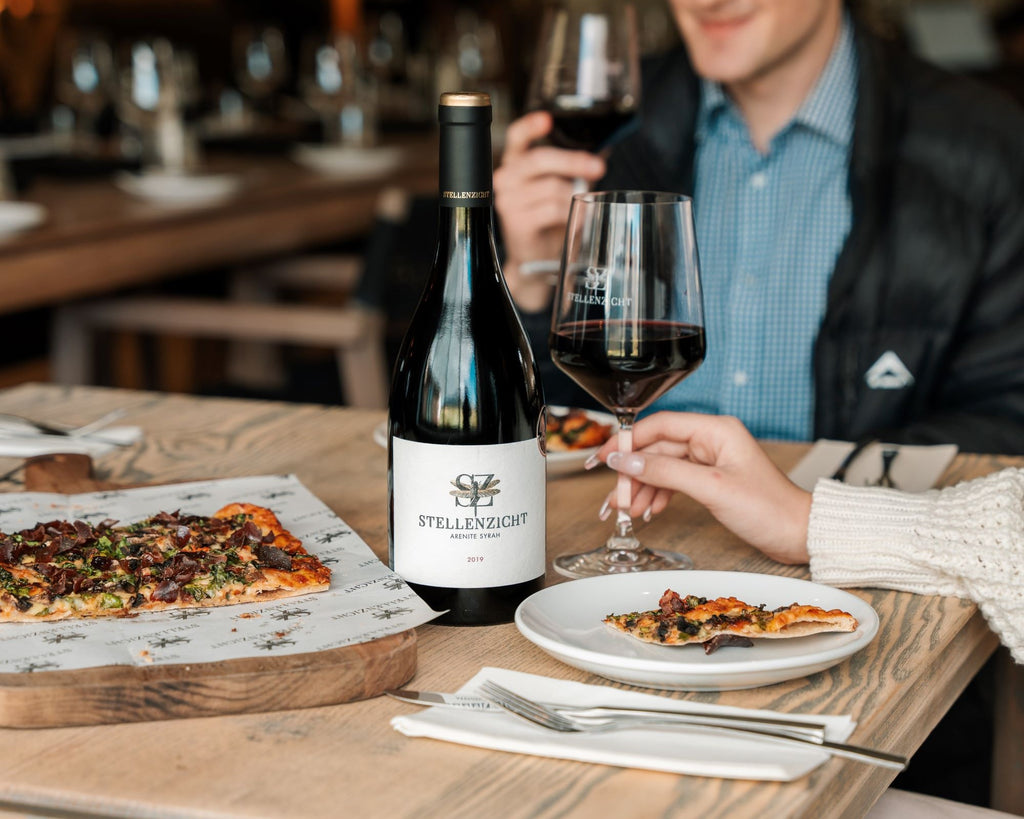 Why Venison and Shiraz Make the Perfect Pair
When it comes to pairing wine with meat, few combinations are as exquisite as venison and Shiraz. The rich, gamey flavors of venison beautifully complement the bold and robust characteristics of Shiraz. Whether you're hosting a dinner party or simply looking to elevate your culinary skills, these venison and Shiraz pairing recipes are sure to impress.
When thinking of venison, one tends to think of deer meat, but venison can include other gamey meats such as the South African favourite, springbok, winged game, such as quail, duck, and pheasant, ground game, such as hare and rabbit and other big game such as wildebeest and wild boar. Find your favourites and create delicious dishes for your loved ones this Shiraz and Venison Week!
1. Grilled Venison Medallions with Shiraz Reduction





Ingredients:
4 venison medallions
2 tablespoons olive oil
Salt and pepper to taste
1 cup Shiraz wine
2 tablespoons butter
Instructions:
Preheat the grill to medium-high heat.
Brush the venison medallions with olive oil and season with salt and pepper.
Grill the medallions for 3-4 minutes per side for medium-rare.
In a saucepan, bring the Shiraz wine to a simmer and reduce by half.
Remove the saucepan from heat and whisk in the butter until melted and well combined.
Serve the grilled venison medallions with the Shiraz reduction sauce.
2. Venison Stew with Shiraz






Ingredients:
1.5 lbs venison, cubed
2 tablespoons olive oil
1 onion, chopped
2 carrots, sliced
2 celery stalks, sliced
3 cloves garlic, minced
2 cups beef broth
1 cup Shiraz wine
1 tablespoon tomato paste
1 teaspoon dried thyme
Salt and pepper to taste
Instructions:
Heat olive oil in a large pot over medium heat.
Add the venison and cook until browned on all sides. Remove from the pot and set aside.
In the same pot, add the onion, carrots, celery, and garlic. Cook until the vegetables are tender.
Return the venison to the pot and add the beef broth, Shiraz wine, tomato paste, thyme, salt, and pepper.
Bring the stew to a boil, then reduce the heat and simmer for 1.5-2 hours, or until the venison is tender.
Serve the venison stew with a glass of Shiraz for a truly satisfying meal.
3. Venison and Shiraz Sausage Rolls





Ingredients:
1 lb ground venison
1/2 cup breadcrumbs
1/4 cup milk
1/4 cup finely chopped onion
2 cloves garlic, minced
1/4 cup chopped fresh parsley
1 teaspoon dried thyme
1/2 teaspoon salt
1/4 teaspoon black pepper
2 sheets puff pastry, thawed
1 egg, beaten
Instructions:
Preheat the oven to 400°F (200°C) and line a baking sheet with parchment paper.
In a large bowl, combine the ground venison, breadcrumbs, milk, onion, garlic, parsley, thyme, salt, and pepper. Mix until well combined.
Roll out the puff pastry sheets and cut each sheet in half lengthwise.
Divide the venison mixture into 4 equal portions and shape each portion into a log.
Place a log of venison mixture along the long edge of each puff pastry strip.
Brush the edges of the pastry with beaten egg and roll up tightly, sealing the edges.
Place the sausage rolls on the prepared baking sheet and brush the tops with beaten egg.
Bake for 20-25 minutes, or until the pastry is golden brown and the venison is cooked through.
Serve the venison and Shiraz sausage rolls as a delightful appetizer or snack.
These venison and Shiraz pairing recipes are guaranteed to tantalize your taste buds and impress your guests. Whether you prefer a grilled medallion, a hearty stew, or a savory sausage roll, the combination of venison and Shiraz is a match made in culinary heaven. So, grab a bottle of Shiraz, fire up the grill, and indulge in the delectable flavors of this exquisite pairing.
For an award-winning Syrah, shop the Stellenzicht Arenite Syrah 2019. Its many accolades include Top 12 Shiraz SA, 92pts at the Winemag Prescient Shiraz Report 2023 and Double Gold at Gilbert & Gaillard 2023.