Michelangelo Awards: a night of luxury and celebration!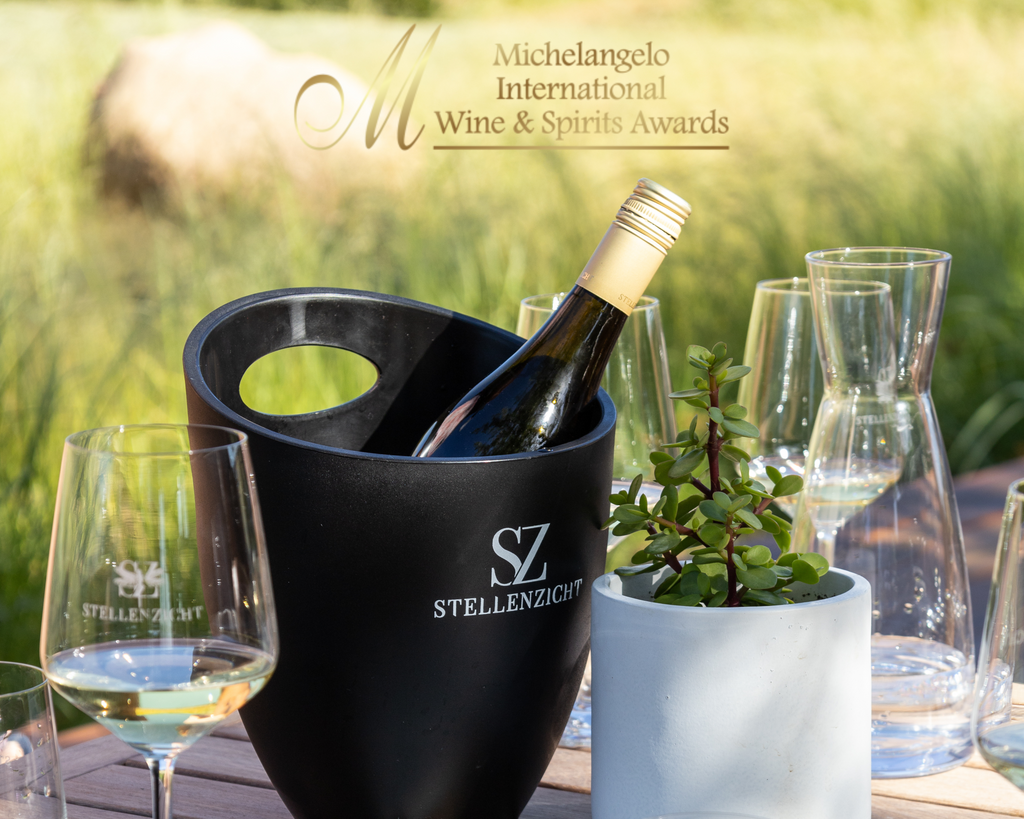 Every year, the Michelangelo Wine Awards recognises and honors the finest wines in South Africa. This prestigious competition has become a symbol of excellence in the winemaking industry, showcasing the skill, dedication, and passion of winemakers.


What are the Michelangelo Wine Awards?
The Michelangelo Wine Awards is an international wine competition held annually in South Africa. It is named after the famous Italian artist Michelangelo, who is renowned for his masterpieces. Just like Michelangelo's art, the wines awarded at this competition are considered works of art in their own right. The Michelangelo International Wine & Spirits Awards was established in 1997 to offer South African producers the opportunity of having their wines adjudicated locally by a highly experienced and respected panel of professionals from around the globe.


How does the competition work?
Winemakers from all over the world submit their wines to be judged by a panel of experts. The judges, consisting of experienced sommeliers, wine critics, and industry professionals, evaluate each wine based on its aroma, taste, appearance, and overall quality. The wines are blind tasted, meaning that the judges do not know the brand or origin of the wine during the evaluation process.


Why are the Michelangelo Wine Awards important?
The Michelangelo Wine Awards hold great significance in the wine industry for several reasons. Firstly, winning a Michelangelo award is a mark of distinction and quality. It signifies that a wine has met the highest standards of craftsmanship and taste. This recognition can greatly enhance a winery's reputation and increase consumer trust.
Secondly, the awards provide a platform for winemakers to showcase their talents and innovations. By participating in the competition, wineries can gain exposure and attract the attention of wine enthusiasts, distributors, and retailers. This exposure can lead to increased sales and distribution opportunities.
Stellenzicht's Michelangelo Wine Awards for 2023
One winery that has consistently excelled at the Michelangelo Wine Awards is Stellenzicht. Known for our exceptionally balanced wines, Stellenzicht has been a regular recipient of prestigious awards at the competition. Our commitment to quality and sustainable farming practices has earned us a loyal following of wine connoisseurs.
In the recent 2023 Michelangelo Wine Awards, Stellenzicht once again showcased our excellence in winemaking. Wine enthusiasts and industry professionals eagerly awaited the announcement of the winners, and they weren't dissapointed! Here are the accolaids that Stellenzicht Wines walked away with:


Thunderstone Chardonnay 2022 - Double Gold
Thunderstone Rosé 2023 - Gold




The Michelangelo Wine Awards are a celebration of the artistry and craftsmanship that goes into winemaking. This esteemed competition not only recognises outstanding wines but also provides a platform for winemakers to showcase their talents. The awards have become a symbol of excellence in the industry, and winning a Michelangelo award is a testament to a winery's dedication to producing exceptional wines. As we eagerly await the 2023 awards, we anticipate the remarkable wines that Stellenzicht will bring to the table.