Thunderstone Rosé is a winner at the Gold Wine Awards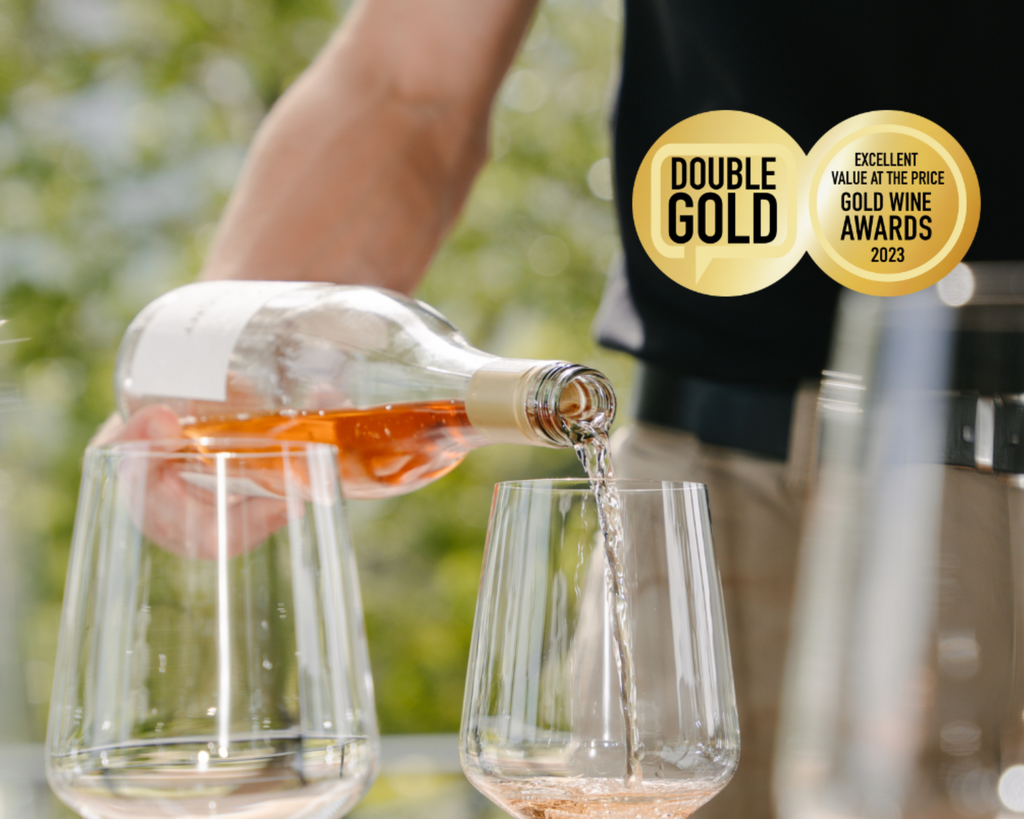 The Gold Wine Awards was born out of a need to help the consumer make more educated buying decisions and to promote excellent value-for-money wines. That's why the Gold Wines Awards seeks to award wines that excel at the R150 or less price point.
The Gold Wine Awards employs a distinguished panel of esteemed wine retailers, sommeliers, and wine industry professionals renowned for their expertise. This illustrious judging body meticulously evaluates a selection of exceptional wines priced at R150 or below, meticulously assessing their value-for-money proposition.
The Gold Wine Awards epitomizes scientific rigour and unwavering dedication, guiding discerning consumers towards outstanding wines that transcend mere cost and offer an extraordinary balance of quality and value.


The pinnacle of distinction, the coveted Double Gold award, is exclusively bestowed upon the truly exceptional wines that exhibit unparalleled excellence.



THUNDERSTONE ROSE 2023 WINS DOUBLE GOLD



Price: R105





Stellenzicht is thrilled to announce that our loved Thunderstone Rosé 2023 came home with one of the top accolades this year! The Rosé is blend of Syrah and Cinsault, gently crafted and aged in old barrels to protect the floral aromatics, juicy fruit and delicate yet fresh finish.



The grapes are hand harvested in the morning. Whole bunches are pressed while the cold juice go to tank to settle. After 24h of settling, the juice is racked to tanks for fermentation. After fermentation is complete, the wine is moved to old barrels and matured in barrel for up to 12 months. Barrels are racked just before bottling to make up the final blend.




This stunning rosé is truly made to be enjoyed with friends.